Menu Item of the Week: Publican Anker's Beer-Battered Fried Fish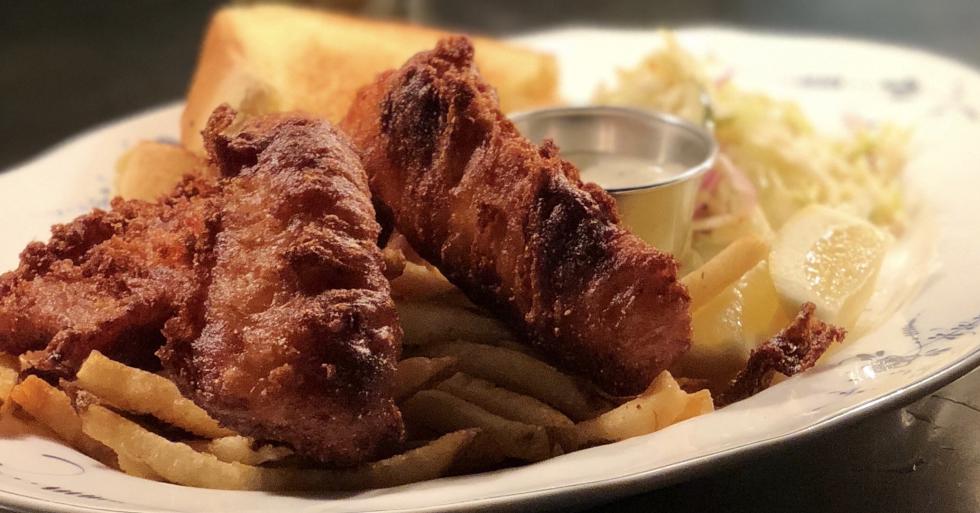 In true Midwestern tradition, Friday nights are for a fish fry. Whether you are searching for a great fish dish during Lent or just want to start the weekend with golden fried goodness, we have just the place for you.
Publican Anker is a neighborhood gastropub in Wicker Park that offers traditional, clean and simple pub fare. It is a great place to kick back and enjoy a beer after a long week and trust us there are plenty of options. Their beer director, Adam Vavrick has curated a list that includes local beer selections as well as some from California, Pensylvania, and even a few from abroad. You can pair these beverages with their beer-battered fried fish which we know will hook you (pun intended).
Chef de Cuisine AJ Walker uses one of Milwaukee's leading breweries' German-style pilsner to create the classic beer-battered fried walleye that is served with house-made slaw, fries, and tartar sauce. You can try this dish for $17, but hurry because it will only be served on Fridays through March 30th, while supplies last.
Make your reservations here!
Photo: Publican Anker