Menu Item of the Week: Sweet Mandy B's Vanilla Cupcakes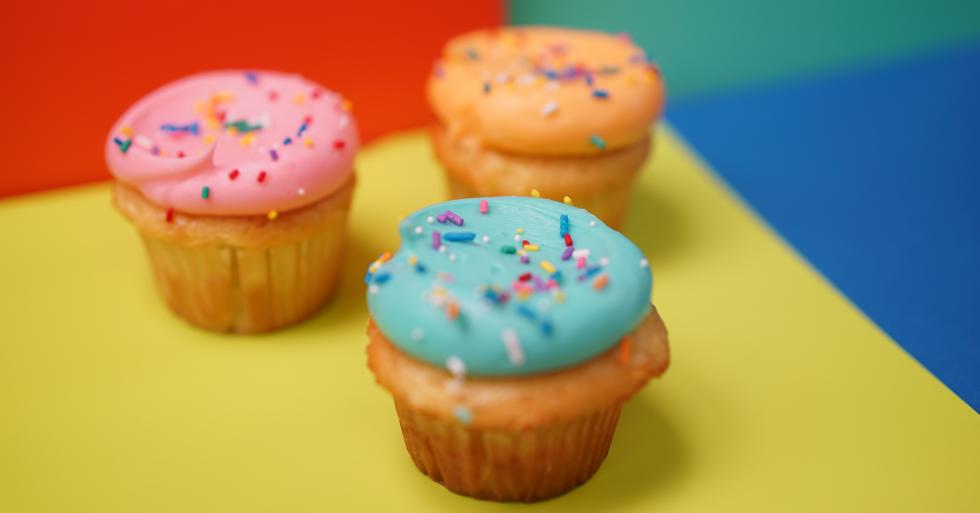 Cupcakes are truly a craze. They are everywhere, even in vending machines. However, where do you find a good cupcake?
Your search for the perfect one is over. Head over to Sweet Mandy B's, located at 1208 W. Webster Ave., and grab a cupcake or two. Simple, old-fashion, and tasty, Sweet Mandy B's is serving up a wide array of cupcakes daily. From traditional flavors such as chocolate with buttercream frosting to elaborate cookie-filled cupcakes, there is something for everybody. However, we chose to keep it basic with a vanilla cupcake with buttercream frosting.
When you get a vanilla cupcake you expected it to be predictable, but Sweet Mandy B's is dedicated to serving flavorful cupcakes that are moist and fresh no matter what time of day you get the sweet treat.
You can get this cupcake for just $2.95. Make sure next time you are in Lincoln Park you give them a try.