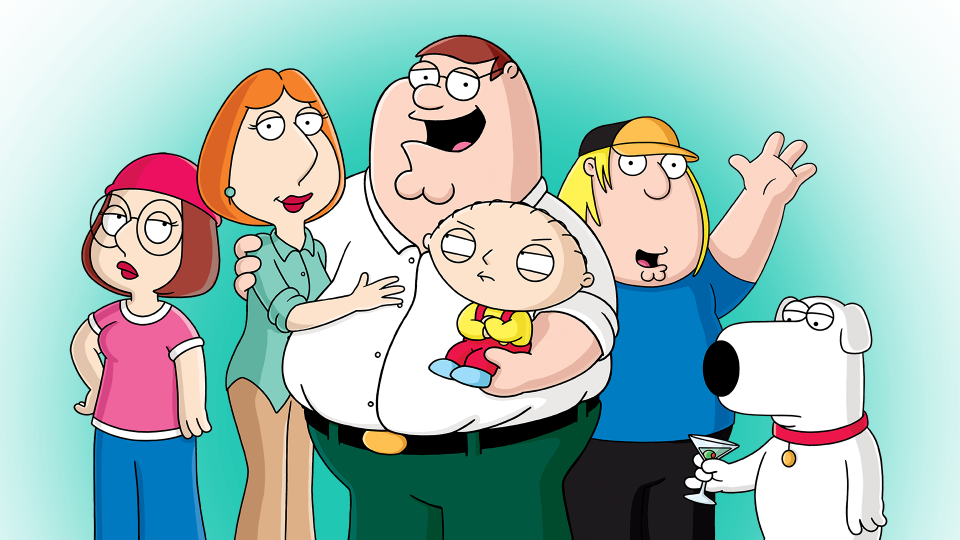 Family Guy
Weeknights 12am
Saturdays 5pm | 5:30pm | 8pm | 8:30pm | 9pm | 11pm | 11:30pm
The cartoon classic! Watch and laugh as the dysfunctional but lovable Griffin family tries to meet the demands of modern life as the weirdness just keeps piling up.
Next Episode
Peter, Chris, & Brian
"When Peter learns his mother's home has been sold, he remembers that his old porn stash is still there, and when he returns for it he finds a "to Peter from Peter" tape and realizes that his life hasn't gone as planned. Reeling from the disappointment, he sets out to make sure the same thing doesn't befall Chris and forces the boy to spend time with Brian."