The Chainsmokers crash prom ahead of tour in Chicago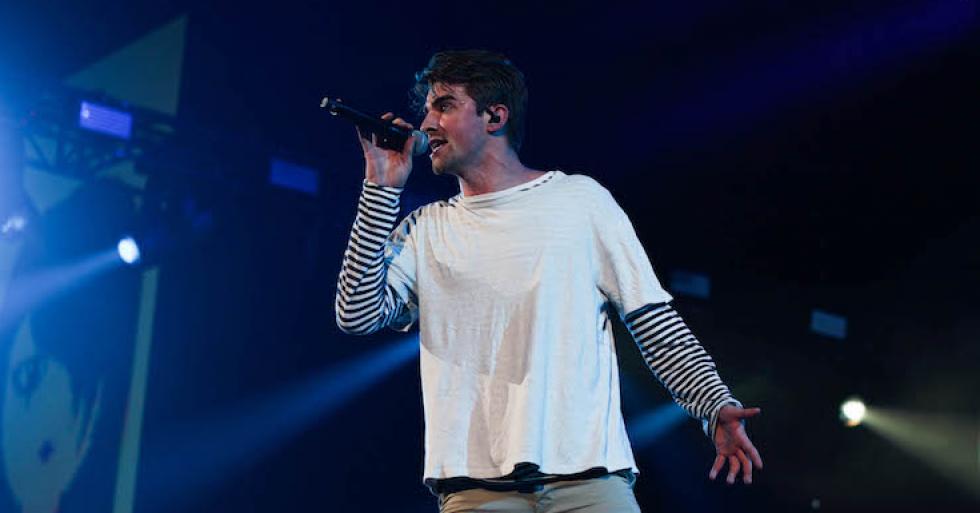 For a local Chainsmokers fan or a Huntley High School student, this past weekend was one for the books.
Alex Pall and Drew Taggart, the pop duo known as the Chainsmokers, took their vocal warm-up somewhere other than the Allstate Arena ahead of their Memories: Do Not Open tour this past weekend. Huntley High School's prom was being held at the Hyatt Regency in Rosemont, just across the street from the concert venue. Why not swing by and sing their 38-week Billboard Hot 100 hit, "Closer"?
Crashed this prom just now. It was across the street from our arena show, so why not :) pic.twitter.com/BIOdSrfMKd

— THE CHAINSMOKERS (@TheChainsmokers) April 30, 2017
It makes sense the duo was all-in to crash Huntley's prom. This would amplify an already-memorable night. The message of their new album and tour centers on looking back and the feeling of nostalgia, as the DJs shared via social media leading up to their album release.
"We all have childhood bedrooms, filled with objects that illustrate special moments. Eventually, that room and its objects are boxed up as we grow up and move out but a few of the very important items remain in a box that is saved… memories."
Their visit to Chicago exemplified who the Chainsmokers have been and who they are now. This album has a different sound than their past singles and EP, but managed to put on a cohesive two hours to please old and new Chainsmokers' fans.
Check out photos from the show.