Next Week on The Doctors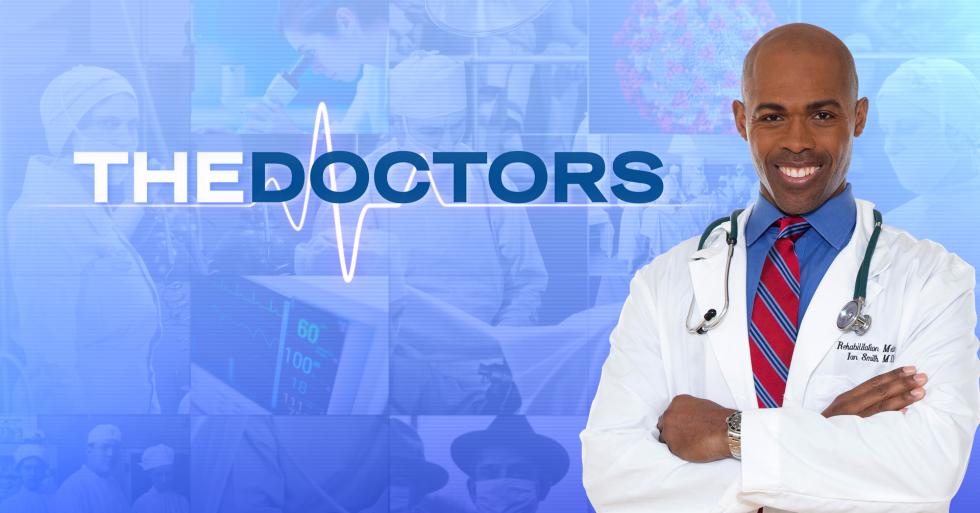 Chicago local Dr. Ian Smith is the new host of season thirteen of The Doctors which aires all-new episodes next week! Here is what you can look forward to next week on The Doctors...
Monday, October 26
"Catching COVID on Campus; Diary of a COVID Vaccine Trial Participant; Treating 'Maskne'; RiskyDining in a Pandemic! Green Light Therapy for Migraines? Boy Saves World with Books! Will FloridaBan Plastic Bags? Daily Power Prescription"ALL-NEW! College COVID parties and catching COVID on campus. COVID vaccine trial participant diary and how vaccineswork. What causes 'maskne' and how to treat it! The risk of dining out in a pandemic! Can green light therapy treat migraines?Boy saves world with books and his plans to rid Florida of plastic bags. Daily Power Prescription: Digital detox.
Tuesday, October 27
"Pandemic behind Bars; Britney Spears Conservatorship Controversy! Social Media Sensation ChefShereen; Have You Been through 'Menopocalypse'? Yoga Saved My Elderly Dad! NFL CheerleaderGives Back; Daily Power Prescription"ALL-NEW! Pandemic behind bars: COVID in jails. Should prison visitation be allowed during pandemic? The Britney Spearsconservatorship controversy and why the pop star was compared to a comatose patient! Social media sensation ChefShereen. 'Menopocalypse': Can you thrive during menopause? Can menopause help you cope with COVID? Yogafor the elderly and can it extend your life? NFL cheerleader gives back. Daily Power Prescription: Rediscover your resilience!
Wednesday, October 28
"Pandemic Sex Trends; Pandemic Pet Behavior; Genius Foods; The Glamour Girls Conquer SeniorIsolation; How to Run a Virtual Marathon; Daily Power Prescription"ALL-NEW! Pandemic sex trends with sexologist Shan Boodram. Genius foods with celebrity chef Max Lugavere. Understandingpandemic pet behavior; Does "Toby" suffer separation anxiety from Sofia? The "Glamour Girls" conquer senior isolation.Marathon tips with fitness pro Alysha Flynn: how to hit the virtual pavement. Daily Power Prescription: Gratitude.
Thursday, October 29
"Are Plant-Based Burgers Healthier? That Animal Rescue Show: Hope through Horse Therapy;Security Guard Turned Doctor? Pregnant in a Pandemic: Are Pregnant Women at Higher Risk forCOVID; Daily Power Prescription"ALL-NEW! Are plant-based burgers healthier? Beef vs. plant-based burger taste off! New CBS AllAccess docuseries That Animal Rescue Show: Hope through Horse Therapy. Pivot profile: the security guard who became adoctor! Pregnant in a pandemic: are pregnant women at higher risk for COVID? Daily Power Prescription: Home safety.
Friday, October 30
"Domestic Violence Spikes in Pandemic! Election Stress Disorder! Taco Bell Life Saver! Parent MaskCare Tips; Daily Power Prescription"ALL-NEW! The "shadow pandemic"! Why domestic violence is on the rise in the pandemic! Dr. Ian speaks with survivorsand Katie Ray-Jones from National Domestic Violence Hotline. Coping with "election stress disorder" with clinicalpsychologist Dr. Ramani Duravasul. Taco Bell life saver! Taco Bell worker Sonja Nixon Fraszier saves customer's life inthe drive-thru! Parent mask care with infectious disease expert Dr. Emily Landon. Daily Power Prescription: COVID CPR.
You can watch new episodes of The Doctors weekdays at 9A on The U!