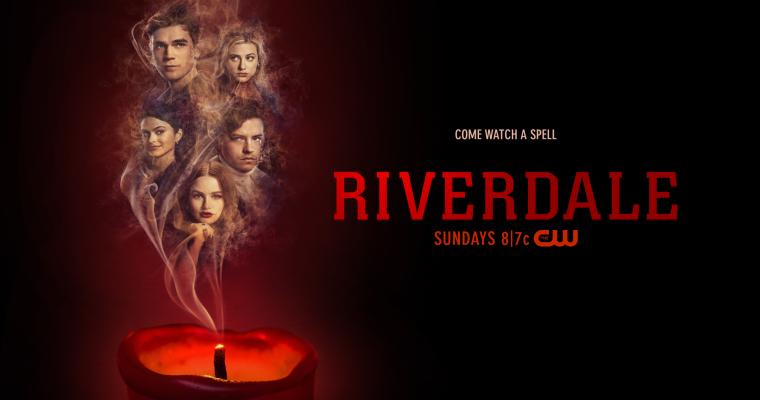 Riverdale
Sundays at 7P!
The sixth season of RIVERDALE begins with a special five-episode event arc entitled "RIVERVALE." Picking up where season five ended, with Archie (KJ Apa) and Betty (Lili Reinhart) deciding to give their romantic relationship another shot, just as a bomb planted by Hiram Lodge (Mark Consuelos) under Archie's bed was about to go off. Strangely, that bomb seemingly doesn't explode, and when Archie and Betty wake up the next morning, they're living in the town of Rivervale, their lives in Riverdale but a distant dream. It's hard to believe, but things in Rivervale are much darker and creepier than in Riverdale. There are ghosts, curses, witches, demons, human sacrifices, and special guest stars galore — including a visit from everybody's favorite twenty-something witch, Sabrina Spellman (guest star Kiernan Shipka)! How did our characters come to be in Rivervale? And what, exactly, is Rivervale? An alternate universe? A dream dimension? Limbo? Archie's coma fantasy? The mystery will be revealed in RIVERDALE's hundredth episode, "The Jughead Paradox." Based on the characters from Archie Comics, RIVERDALE is from Berlanti Productions in association with Warner Bros. Television and CBS Television Studios, with executive producers Roberto Aguirre-Sacasa ("Supergirl," "Glee"), Greg Berlanti ("Arrow," "The Flash," "Supergirl"), Sarah Schechter ("Arrow," "The Flash," "Supergirl") and Jon Goldwater (Archie Comics Publisher & CEO).
Videos
Riverdale returns with all new episodes Sunday, March 20!
Riverdale is making the switch to Sunday nights starting this Sunday, March 20 with an all new episode at 7P on CW26.