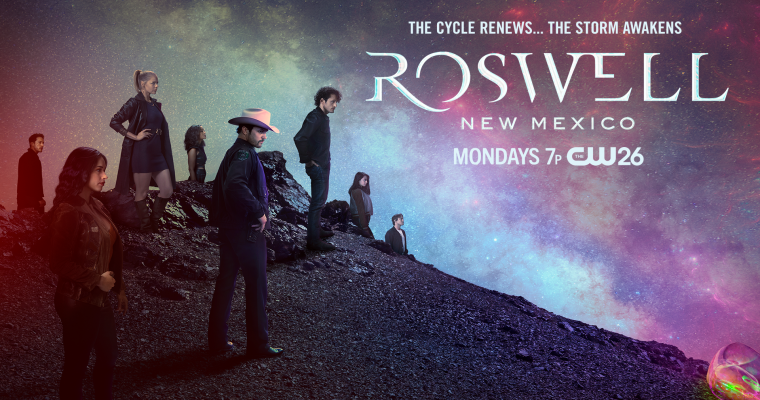 Roswell, New Mexico
Mondays at 7P
With the threat of Jones behind them, in a peaceful Roswell we find Liz (Jeanine Mason) is busy teaching while Max (Nathan Dean) lends an assist to his ex-partner on a string of recent bank robberies. Our couples are happy and thriving but a sudden storm, leaves everyone on edge about what is to come.
Roswell, New Mexico is from Warner Bros. Television and CBS Television Studios, in association with Amblin Television and Bender Brown Productions, with executive producers Carina Adly MacKenzie ("The Originals"), Christopher Hollier ("Once Upon A Time"), Julie Plec ("The Vampire Diaries"), Darryl Frank and Justin Falvey ("The Americans"), Lawrence Bender ("Pulp Fiction") and Kevin Kelly Brown ("Roswell")
Videos
'Roswell, New Mexico' Stars Talk Season 3 Drama & Latina Representation
Our Brandon Pope talks to stars of 'Roswell, New Mexico' Jeanine Mason & Nathan Dean about their characters, how season 3 takes a turn in drama, Latina representation, and how the storyline originally came from a book series! 'Roswell, New Mexico' airs Monday at 7pm on CW26!