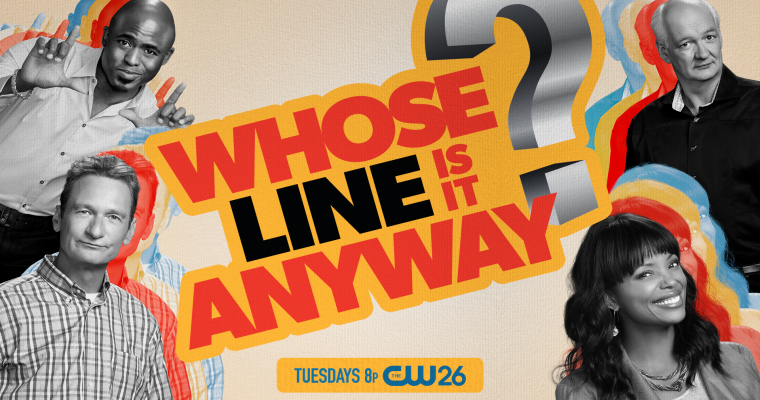 Whose Line Is It Anyway?
Tuesdays at 8P
Prompted only by random ideas supplied by the studio audience and host Aisha Tyler, our four performers must use the little information they have and their wild imaginations to depict different characters and an array of scenes, as well as perform songs. After each round of improvisation, Aisha will dole out points to our four performers and declare a winner at the end of every episode.
Videos
SPEND YOUR SATURDAYS LAUGHING ON CW26!
Saturdays, tune in for back-to-back comedy with Whose Line is it Anyway and Would I Lie To You? It all starts at 8:30P on CW26!