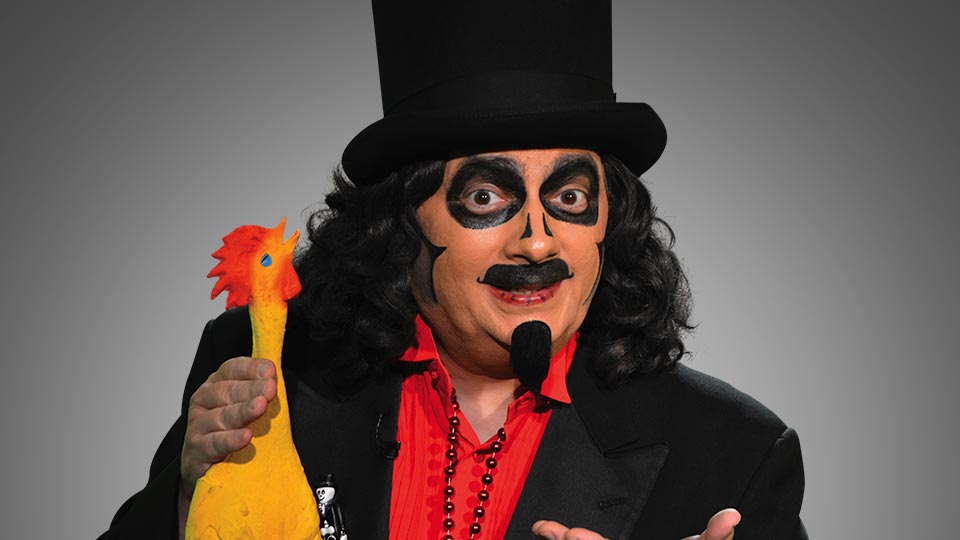 Svengoolie
Saturdays at 11A
No one brings fright and fun together like the one and only Svengoolie. Just watch out for flying rubber chickens!
Next Episode
Mr. Sardonicus
From the director william castle comes mr. Sardonicus, the story of a reclusive count with a hideous grin frozen onto his face. The count lures his wife's boyfriend, a doctor, to his castle to cure him. This horror-thriller is filled with atmosphere and keeps the suspense going throughout.
Videos
THIS OCTOBER, WATCH 'SVENGOOLIE'S HALLOWEEN BOO-NANZA!'
This October, keep up with Svengoolie's Halloween BOO-nanza! Plus, tune in to the world premiere of Svengoolie Uncrypted Saturday, October 1 at 8P on MeTV.