Spring Awakening music festival celebrates its fifth anniversary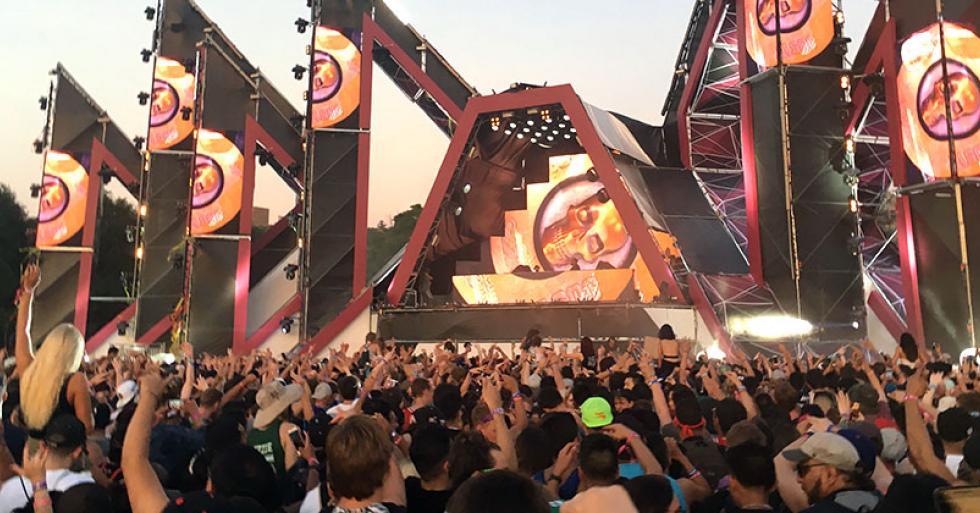 Summertime Chicago is officially upon us. The season of al fresco dining, lakefront walking and festival-going is just beginning, and the music festivals that seemed like a distant dream this past winter are finally coming around.
With a new location for its fifth year anniversary, Spring Awakening lured electronic music lovers and dance enthusiasts to Addams/Medill Park in the Near West Side. Previously held at Soldier Field, the festival pleased fans with the new location, and stretched out to feature two simultanous main stages for the first time. The three-day fest hit almost 100-degree weather and hosted over 100 artists. Headliners, including Deadmau5, Kaskade, the Chainsmokers and Above & Beyond, put on unforgettable performances. Although the forecast called for storms, it turned out to be one of the hottest days of 2016 thus far without a single drop of rain. The only thing dropping at this festival were the beats.
After all the incredible light shows and rhythmic new releases, attendees managed to keep their energy up through the third and final day. Check out Spring Awakening's Day Three Recap, and look out for WCIU's coverage of the upcoming Mamby on the Beach music festival, July 2-3, 2016.