Local military hero is looking to break a Guinness World Record in triathlons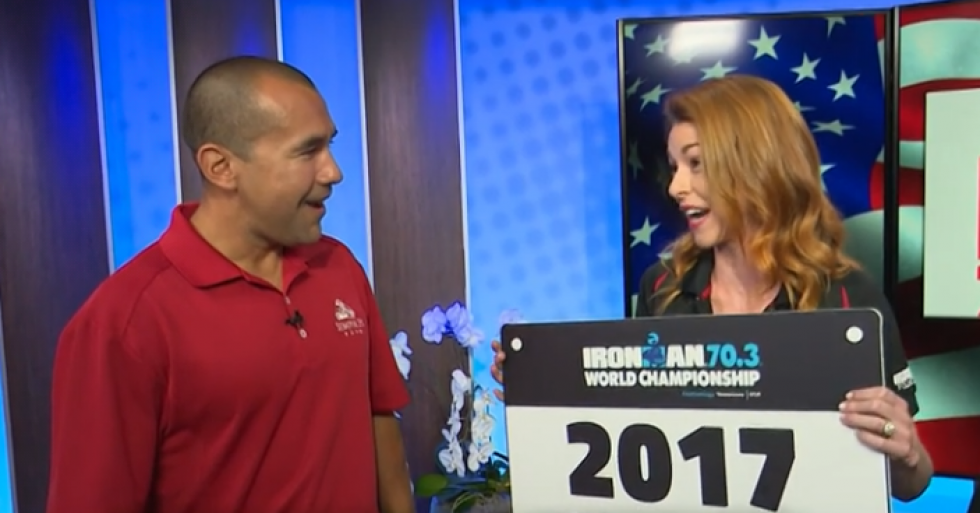 Mike Mendoza is a true American hero. The Chicago native is a retired U.S. Marine who served multiple tours in Iraqi through his tenure in the service from 1997–2007. He suffered a terrible injury during one of his tours when a grenade exploded near his chest. He has earned a Silver Star, Purple Heart and a Navy Achievement Medal with combat valor as a sniper during his service.
He has used his experience to motivate him in a different arena. Mendoza has completed 15 half-Ironman competitions. Just this year. He is attempting to beat a Guinness World Record by completing 26 long-distance triathlon races this year. His pursuits are rooted in his goal to raise money to help other military families through the Semper Fi Fund.
We decided this veteran could use some extra help to get him to his record-breaking goals. Today on The Jam, We brought on Whitney Staloch from the Ironman Foundation to present him with a slot in the Ironman Championship in Chattanooga. Watch the moment on our video page.
His story and aspiration to help others is truly inspiring.