Chicago's Rising Star: Phor from VH1's Black Ink Crew Chicago chats about whats behind his music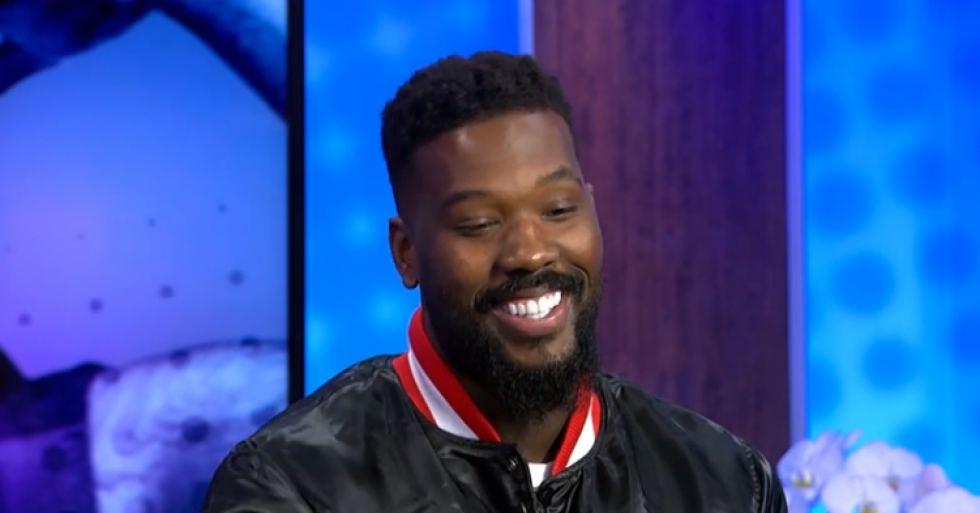 Phor can be seen tattooing and more on VH1's reality show Black Ink Chicago. However, he has a thriving music career as well. He chatted with us about what inspires his music and what is coming up next.
What area of Chicago are you originally from?
Phor: I am from the South Side, 87th and Avalon.
How do you use Chicago as a motivation for your music?
Phor: Whether it is tattooing or music or anything, I remember the streets of Chicago. Chicago is a beautiful city and the beautiful things about Chicago do not really get touched [on] that often. For the masses of people out of town, they often see the bad. I want to be a part of the good. My grind came from being in the streets and seeing how hustlers move. Instead of selling drugs, I decided to sell art. I kept the city mindset because we are definitely go-getters here.
What the background of your song "Chi-Town"?
Phor: It is about who we are as people. It is a unisex record. It is very relatable on both sides. I did not write the song; it was just an idea that happened on the spot. Once I finally caught on to the song and released it, it has basically become a city anthem. It is now growing out of Chicago. It has gotten a great reaction from all of these different states. It is love.
When did you start in music?
Phor: I started doing music at about 15-years-old.
What are your music influences?
Phor: At the time I had a friend who was really good at freestyling. He could freestyle about anything in the room. I was inspired by the way he could talk about anything. Then the music that was out back then [also inspired me]. I was listening to Nas, DMX, Jay-Z and Wu-Tang. I was motivated by all of the wordplay, stories and everything. I still used those guys for motivation. I update the sound. I mix the old and new.
If you could work with anybody who would it be?
Phor: I would want to work with Common, because of his mindset. I like his process with his songs and what he does for the city as well. He is one of my favorite artists. It is a couple of people — it is hard to say just one. I would want to work with DMX; he is one of my favorite rappers. It would not be about clout, just the respect because those are legends. I am inspired but those who have made a big change in hip hop.
What do you have coming up?
Phor: I have a show coming at this place called The Wire on October 5. It is called "The Butterfly Experience." I am working on a project called "The Butterfly" that should be dropping October 25th, I want to say. I will be performing a few new songs at this event.
What is your most memorable on-stage moment?
Phor: Before I was getting real shows, I used to do a lot of open mics. This one guy came up to me and said, "Stop doing open mic — you are too good for it." He told me to focus on my songs and the shows would come. I was thinking I needed to be anywhere where there was a stage, a mic and a couple of people. When I am on stage I become a different person. I am lost in the music. That is the moment I knew I had something, when he told me that.
How do you want someone to experience you as an artist?
Phor: I make all types of music. I want people to see me. For the people who can relate to my story. I want to motivate them. I hope they listen to words. I am not just mumbling, it is a reason behind it. I want to give people my universe.