Jordan Cornette chats about his love for literature and the different breeds of basketball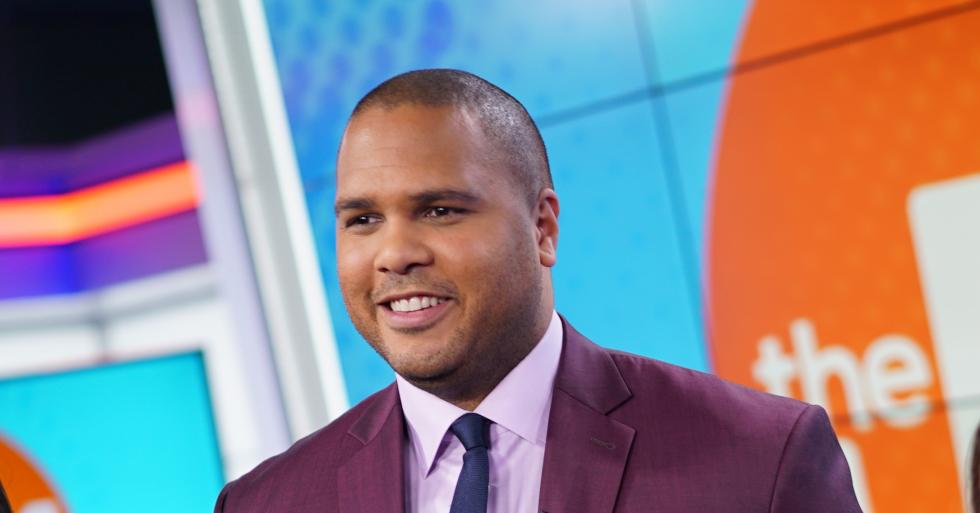 You know Jordan Cornette as "the big fella, with the big monitor" giving us the 'Play of the Day.' However, he has a love for literature and people. He enjoys being out and around the city. You may even see him riding around on his bike in your neighborhood. Find out what Jordan enjoys doing while he travels, what he likes to read, and his take on the NBA versus college basketball.
What are you up to when you are not on the show?
I like to read. I enjoy reading a lot because I enjoy learning. Working on 'The Jam,' I get to cover lifestyle, entertainment, politics, and a lot of stuff. This is really cool for me because I have always been known as the "sports guy," but I have an interest in much more. On 'The Jam,' I get to have a hand in everything.
I am always looking to learn more because I like to have a dialogue about it. I feel like that is what led me to this career. I have always wanted to seek out knowledge and communicate it with others.
I am also trying to get back to being active.
With the weather getting warmer, what are some of the go-to things that you must do in the city?
I just bought a bike and that has been a big thing for me. I ride my bike early in the mornings to work. I get to see areas in the city that I would not normally see.
I am going to begin to ride along Lake Shore [Drive]. I like being out in the city. There is an energy and magnetism that I feel when I am out on the streets of Chicago.
What are some of the things that you are reading? I am currently reading two books, Little Bee by Chris Cleave and Invisible Influence by Jonah Berger.
I also enjoy magazines like GQ and Vanity Fair. I like to read exposés in magazines and stuff like that.
I actually really enjoy reading the newspaper and not many people do that anymore. It is one of my great joys when traveling. I buy the newspaper and read it on the plane. You rarely see it, but it is something that I love doing.
Many people do not know that you were an English major. You have a love for literature.
Yes, that is where it comes from!
Being an English major is a mix of storytelling and linguistics. It tells you a lot about how people communicate. I find it interesting to identify the connection between people.
I was never good with numbers and math was not my thing. I knew English would be an easier path for me, but definitely enjoyable.
You were also a college athlete, how do you feel about the differences between the college game and the showmanship of the NBA?
Well, we watch for different reasons. Some people watch the NBA for entertainment. I enjoy watching because I played the game and I understand it as these are the masters of the craft. You are watching a completely polished athlete.
With college, it is a different component. These are young hungry kids that are playing for the love of the game. There is a pride in playing for your university, your family, friends, etc. That is not as evident in the NBA.
Is it as polished? Absolutely not. You just see a different breed of basketball.
Our viewers get to see you every day, but what is something they do not know about you?
My first answer would be....I don't really hide too much. I probably should have more of a filter (laughs). I leave it all out there. I am emotional and I think it is good to cry, laugh, show anger...everything.
On 'The Jam,' you have put together the Ask Men Anything panel, give the viewers the 'Play of the Day' and advice in Jordan's Rules. What should we expect from you next on 'The Jam?'
You can expect to see more spontaneity from me if that is even possible. (laughs) You will see more of me interacting with everyday Chicagoans. The show is much more than me and all of us here on-air. The truly special people are the ones out there watching us. We do not do the show for us, but for Chicago. We will be integrating more of our viewers.
To see more from Jordan Cornette, watch 'The Jam' weekdays from 6-8A on The U! Also if you are looking for advice on love, family, friendships, or careers, Jordan's here to help. Send us your questions and Jordan may answer them live on our show!