Julia Sweeney tells us about the joke that launched her comedy career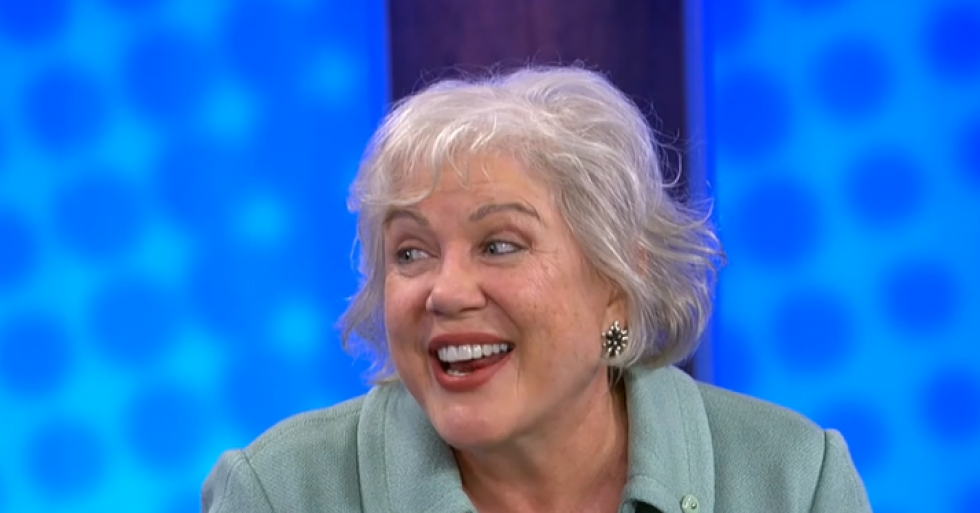 You can't talk to Julia Sweeney without laughing. Her witty humor and easygoing personality make her funny, even when she is not trying to be. She will be taking over Second City in Chicago periodically throughout the month of May with her one-woman show titled Older and Wider. The Saturday Night Live alum — best known for her character in "It's Pat" sketches — chats with us about her very first joke and how her comedy career evolved.
How did you get started in comedy?
Well, I was always funny. My dad was a very witty person and my mom was a funny character. She was more like unintentionally funny [laughs]. So it was a good combination. I remember in first or second grade, I told a terrible joke in class. It was about something on the news. They had discovered horse meat was in the hamburger meat [laughs]. Somehow the second-graders were weighing in on it.
I had to have heard this joke from someone else. However, I stood up and told this joke. I said, "If you buy a hamburger and a bugle blows and the burger runs away, then it is horse meat."
The important thing was that it got a big laugh. In second-grade, you feel like whoo-hoo that feels good. So I just kept doing it
What did you do next? Did you start writing jokes?
No, I did not start writing anything. However, my dad was really into Bob and Ray [comedians Bob Elliott and Ray Goulding]. We would listen to their albums or listen to them on the radio during family road trips. We also liked Bob Newhart. He was a family favorite.
It really was not until after college that I realized there were people who did this for a living. I thought of those people as living in some other country that you would not be a citizen of [laughs]. I never had ambitions in that way.
Then I moved to L.A. because I loved movies. I worked as an accountant for the movie industry for five years. I started understanding that you could make a living performing. Then I took classes at the Groundlings Theatre and met other professionals. That is when I learn how to make a life out of it.
With your show being called Older and Wider, what advice would you give your 25-year-old self?
I love this question. I would have to say be more organized. I didn't realize that I was really funny, but I just let everything go into the air. If you write it down and shape it you can put into a show. I did not understand that. I feel like if I had done that I would have gone even further in stand-up. I just was not organized enough to write them down. It is almost like an idea comes by and you have to snatch them. It is like a river and if you are not fishing you will not catch it.
To see more from Julia Sweeney, watch her interview on from Facebook Live!