Motivational Monday: Charmaine's Easy Breakfast Recipes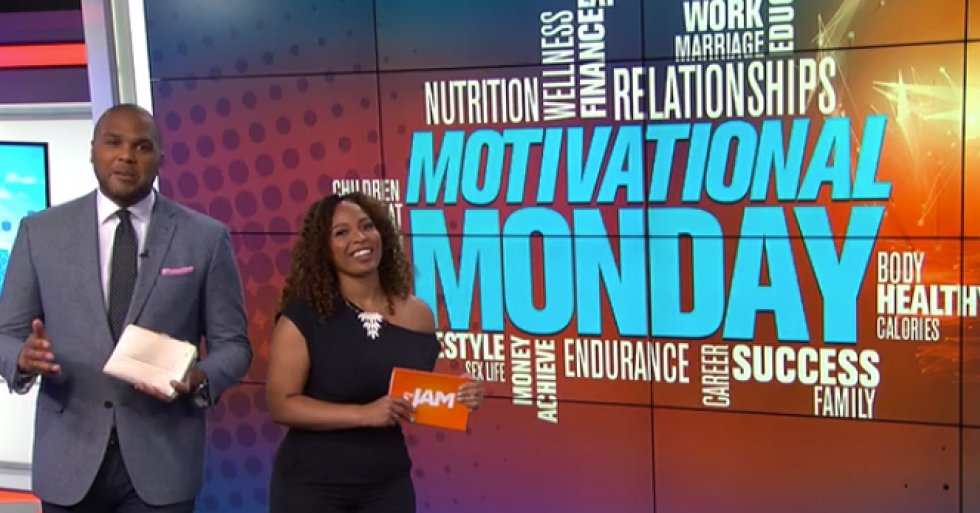 Need a little bit of motivation to get your morning started off right? Our guest co-host Charmaine gave us a few easy recipes to give us a healthy start!
Breakfast Muffins
12 eggs
1/2 teaspoon seasoned salt
2-3 tablespoons diced onions
1 cup of your chose of breakfast meat (bacon, ham, sausage, etc.)
1/2 vegetables (choose your favorites ex. spinach, mushroom, green peppers, etc.)
1 cup of cheddar cheese
Instructions
1. Preheat oven to 350 degrees
2. Spray 12-cup muffin pan with non-stick cooking spray
3. Beat together eggs and remaining ingredients
4. Scoop mixture into each muffin liner. Bake for 20-25 minutes or into the center of the muffin is completely cooked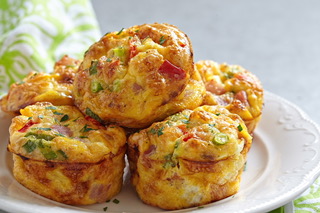 To-Go Baked Oatmeal
2 large eggs
1/4 cup canola oil
1 cup packed brown sugar
1/2 cup applesauce
1 1/2 cups skim milk or whatever milk you like
2 tsp. vanilla extract
1/2 tsp. salt
1 tbsp. ground cinnamon
3 cups old-fashioned rolled oats
2 tsp. baking powder
Optional: your favorite toppings fruit, nuts, chocolate chips, etc.
Instructions
1. Preheat the oven to 350 degrees. Line a muffin tin with paper or paper/foil muffin liners.
2. In a large bowl, whisk the eggs, oil, and brown sugar until sugar is dissolved. Add the applesauce, milk, vanilla, salt, and cinnamon. Whisk until well combined. Stir in the oats and baking powder.
3. Fill the muffin tin with ¼ cup of the oat mixture in each muffin cup. Add your favorite toppings. Push the toppings down into the oat mixture with a spoon.
4. Bake for 30 minutes. Let them cool for 5 minutes before eating. Store in an airtight container or freeze in a storage bag.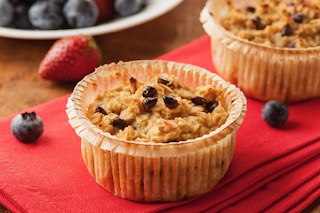 Easy Pancake Muffins
2 cups pancake mix
⅔ cup milk
2 eggs
½ cup maple syrup
optional mix-ins
Instructions
1. Preheat oven to 350 degrees
2. Mix together pancake mix, milk, eggs and ½ cup of maple syrup.
3. Either spray muffin tin with nonstick spray or use muffin liners.
4. Fill ⅔ of the way full. If you are using the mix-ins, do so now. About ½ to 1 TB of a mix in works great.
5. Bake for 14-15 minutes or until a toothpick, inserted, comes out clean.