The Obama Presidential Center plans continue to raise concern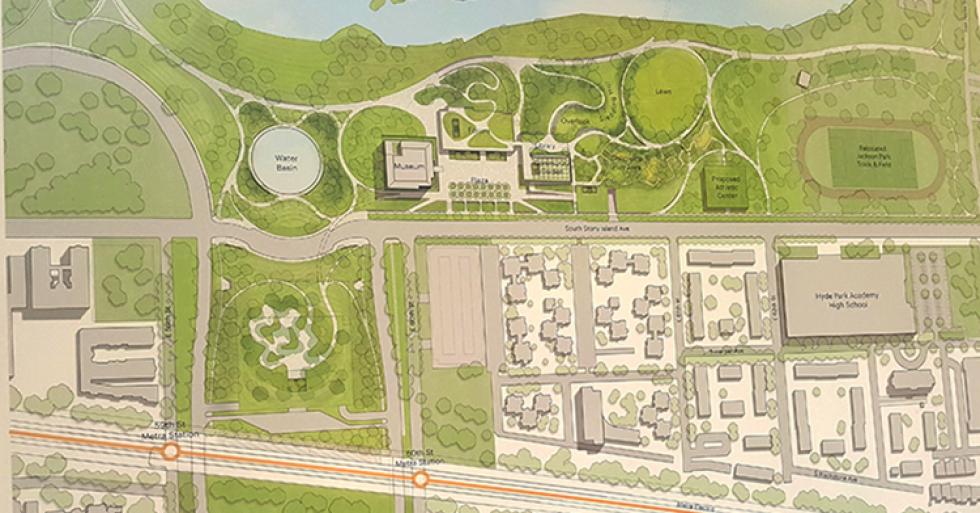 The Obama Presidential Center is coming to Jackson Park, but there are some concerns about the new plans.
One of the proposed plans is to add an additional lane to Lake Shore Drive, which is already pending a revamp in its northern portion. There is also another suggestion of adding two lanes to Stony Island Avenue. These suggestion are supposed to help ease the traffic that is expected around the presidential center.
A Jackson Park advocate, Margaret Schmidt, shared with The Jam's Brandon Pope that these changes could create a barrier for a community member to get to the park, as well.
There are also debates surrounding the parking arrangements for the center. The original plan was for a parking garage structure to be built by a contracted group. However, this was not in the Obama Foundation's budget. Tentatively, there will be a parking garage built into the foundation of the presidential center.
As the Obama Foundation works towards a finalized plan, there are many more changes expected.
What are your thoughts on the plans for the Obama Presidential Center? Please share your thoughts below.