Things you did not know about the Cutlers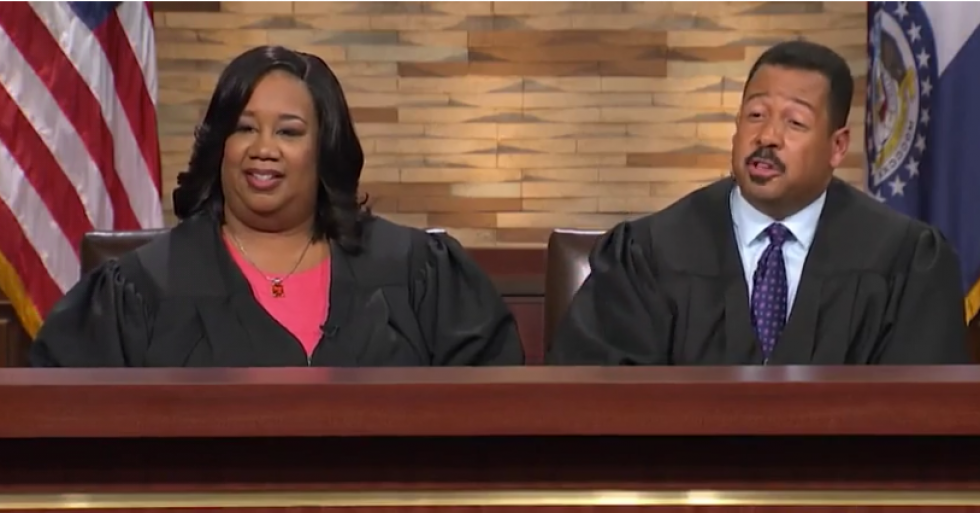 You get to see the Cutlers on their court show Couples Court each weekday morning at 9:30AM on The U. However, did you know they are college sweethearts? Here are a few things you propbably did not know about about the Cutlers.
How did they meet?
Dana and Keith Cutler met their freshmen year in college, while they were attending Spelman College and Morehouse College in Atlanta.
Do they really practice law?
Dana and Keith are truly a power couple. They are both practicing attorneys in Kansas City. Dana was the first African American to be elected as the President of the Kansas City Metropolitan Bar, and Keith was the first African American President of the CMB's Young Lawyer's Section.
How do they survive working together and being married?
Dana Cutler has said, "Give each other plenty of time alone at home."
Do they have children?
The Cutlers have three sons.
Best advice for couples?
Keith Cutler said, "Communication is the key. It sounds cliche but it is not just communication but effective communication. Effective communication — don't attack the person, don't attack your spouse or significant other. Really try to explain what is going on and how you fee…. If couples can fight fair they will go a long way to preserving their relationship."
Dana Cutler notes, "The things that you did to fall in love and enjoy each other — don't forget to continue to do those things."