What is next for Jennifer Coolidge, Kat Dennings and Beth Behrs after 2 Broke Girls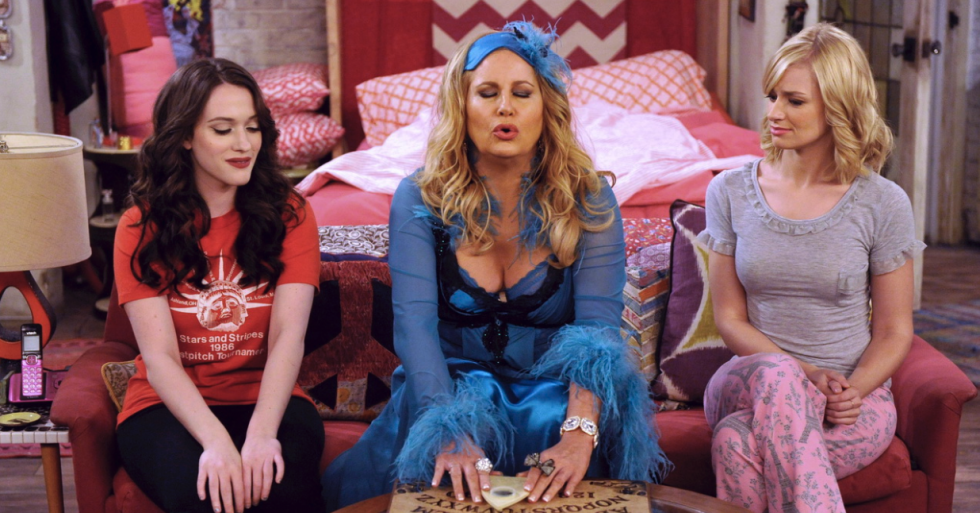 In May, CBS cancelled the hilarious comedy 2 Broke Girls. However, no need to fear, you can watch the sitcom every weeknight at 9PM and 9:30PM on The U. Wondering what is next for 2 Broke Girls stars like Jennifer Coolidge, Kat Dennings and Beth Behrs? Well, we've got the scoop!
Jennifer Coolidge recently complete a voice-over role for The Emoji Movie, which hit theaters over the summer. It was recently announced that she will be completing another voice-over for the film B.O.O: Bureau of Otherworldly Operations.
Kat Dennings is also entering the world of voice-over work. She is continuing her television career in an animated Netflix series called Big Mouth, which also features the talents of Jordan Peele, Fred Armisen, Maya Rudolph and Jenny Slate. Meanwhile, Beth Behrs has yet to announce any new roles or ventures.