Your commute just got festive with the CTA Holiday Train and Bus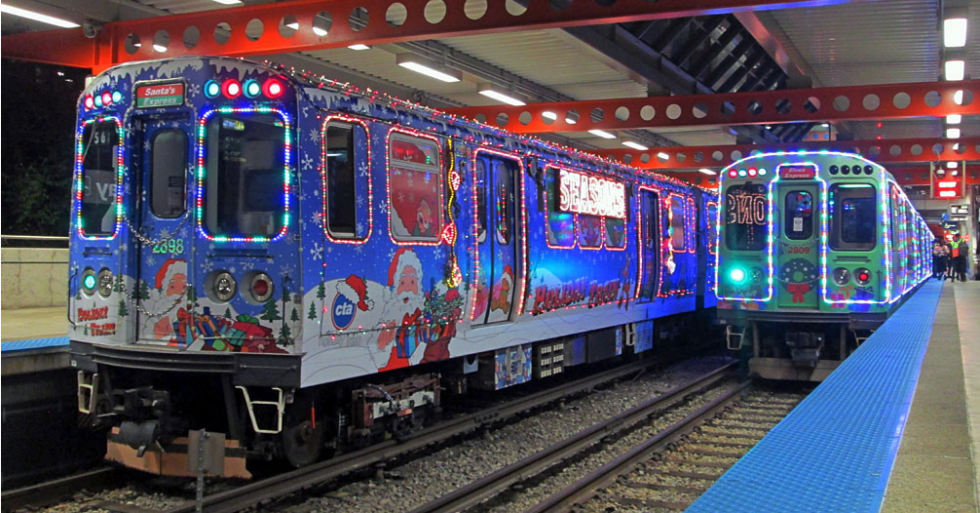 The Chicago Transit Authority is making the city a whole lot more festive with its annual Holiday Train and Bus. These trains and buses are decked out in lights and decorations — and Santa is along for the ride, making a special photo-op appearance. Yes, the beloved holiday transporation ritual is back!
There will be a train with Santa and a special elves workshop train to follow.
The CTA will also be sharing holiday cheer on a some of its bus routes with a bus wrapped with decorations, including "Ralphie the Reindeer" and 3-D atlers.
The Holiday Train has already kicked off service, but will be making its rounds on the rails through Friday, December 22. The Holiday Bus kicks off service tomorrow, November 28, on the #58 Milwaukee route.
Click here to check the train and bus schedule for the holiday routes!