Next Week On The Tamron Hall Show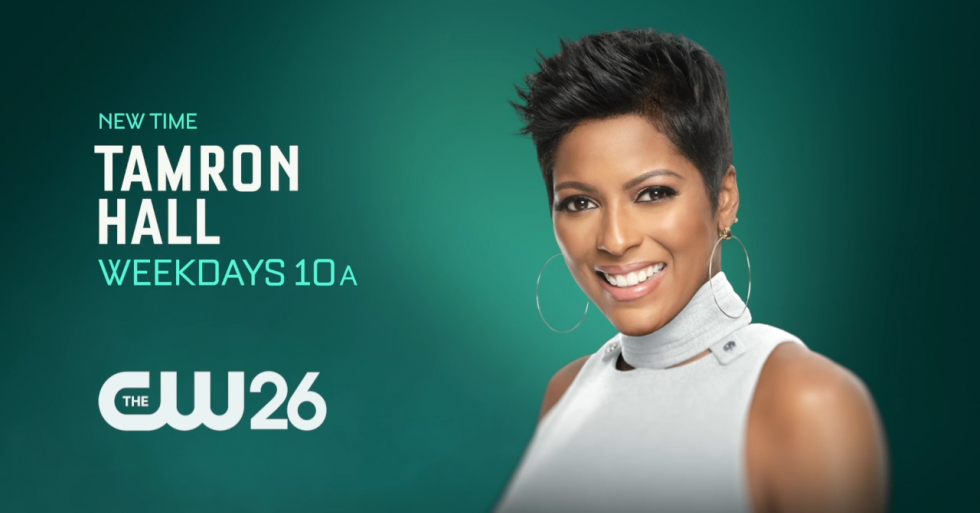 See what is coming up next week on The Tamron Hall Show...

Monday, June 29th
Tamron talks with oscar award-winning actress Marcia Gay Harden on her series Barkskins and what she is learning from her kids while in quarantine. Emmy and Grammy winner Christopher Jackson on the highly anticipated premiere of Hamilton on Disney +.
Tuesday, June 30th
(Orginal broadcast: 4/28)
TV and radio personality Bevy Smith shares her story about tragically losing her father, she believes from COVID-19, while he was living in a nursing home. Tamron has an important conversation about how nursing homes have become the epicenter for the COVID-19 crisis and what can be done moving forward.
Wednesday, July 1st
(Original broadcast: 4/29)
Pamela Adlon (executive producer, writer, director, and actress) talks about the season finale of Better Things. Quarantined with teens: advice on dealing with the emotional toll COVID-19 is taking on teens, from the big moments they will never get to experience, like proms and graduations, to implications for college admissions.
Thursday, July 2nd
(Original broadcast: 4/30)
Singer and songwriter JoJo discusses her upcoming album and the timing of her next tour. Plus, hear how the fashion industry and celebrity designers are using their talents to make a difference during this crisis, and Tamron checks in with one of the up-and-coming designers previously featured on the show.
Friday, July 3rd
(Original broadcast: 5/1)
Mixed-ish star Tika Sumpter on the series season finale and her latest project helping new moms. Plus, actor Peter Gallagher Zoey's Extraordinary Playlist and Grace and Frankie, and hear tips on taking care of your hair, nails, skin, and more from home.
You can watch the Tamron Hall Show weekdays at 10A on CW26 and weeknights at 8P on The U!