Brandon Pope chats about 'The Bachelor' and who he loves to see in his Twitter newsfeed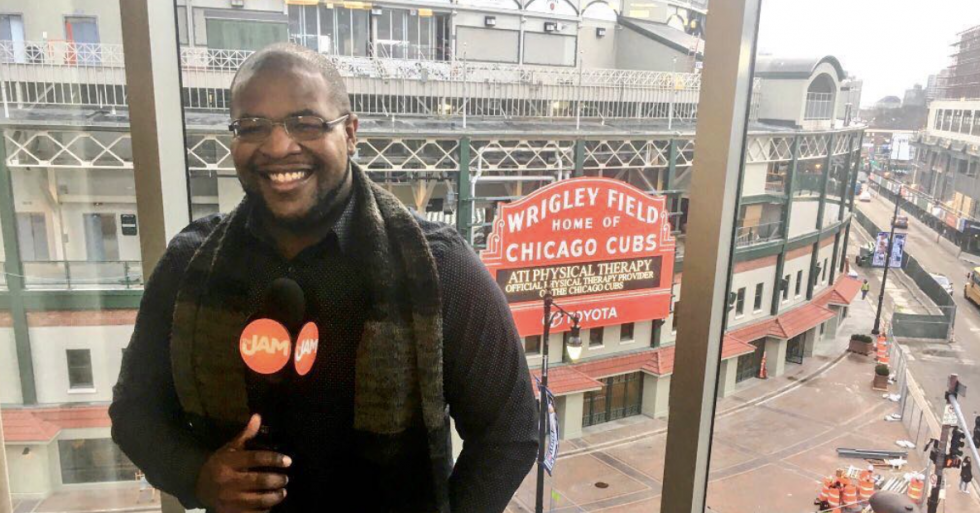 Brandon Popes gives us the news headlines weekday mornings on 'The Jam'. He also shares compelling stories about things going on in the community. He chatted with us about his life off camera, which includes video games and The Bachelor. Read below about his contribution to a podcast called "Two Bros and Rose" as well as who he loves to see in his Twitter feed.
We see you every morning on 'The Jam' giving us the latest in news, but there is so much more to you. What are some of the things that you do when you are not on-air?
When I am not on TV, I am such a nerd. I love to read everything, whether it is funny articles, opinions pieces, or books. I read a lot of "nerd news." I also read a lot of rumors and reports on superheroes (smiles).
I also have this little bit of an addiction to "Madden NFL Football." I love playing that game. I currently have a dynasty in a sense with the Cleveland Browns. I know that it is a bit of a pipedream. However, under my leadership, they have won four Super Bowls. I think this is a prediction for the future. You know Cleveland Browns Super Bowl Champions. As you can see I live vicariously through the game (laughs).
What are some of the books that you are reading currently?
A book that I am currently reading is Jodi Kantor's book called The Obamas. It is a great non-fictional work. I usually read non-fiction, detailed accounts, and biographies. This book is a detailed account by Jodi Kantor who is a New York Times reporter. She covered the Obamas for the first four years. She talks with their family, friends, people who were inside the campaigns, and inside the White House. She even talks with Rahm Emanuel here in Chicago. It is a great peek at what the White House life is like. It also gives you a peek of what it may be like for the Trump administration and how things may differ.
I am also reading James Comey's book and it is a page-turner. However, it is not really about Trump which is what most people think.
Other than books, I am constantly going to sites like Screen Rant and Bleacher Report. I also read a lot of music blogs.
You are also a big fan of The Bachelor, right?
I use the word fan loosely (laughs). I got into The Bachelor universe because of Rachel, who was the first black Bachelorette.
So I can't really say I like the show, but I do love the drama. I had a friend hit me up and tell me about his podcast called "Two Bros and a Rose." He said, "Hey I have this podcast, I see that you are new to it, want to hop on and chat about it." I started coming on and giving my honest opinion as someone who had never watched the show before.
I guess I am stuck now. I am watching all of the seasons of The Bachelor and The Bachelorette. It is one of those things that is a train wreck, but you can't look away (laughs).
Where can people find it?
We publish after every episode. You can find it on iTunes.
We know you are big on Twitter, who is your favorite person to pop-up in your newsfeed?
Lately, it has been Kanye West even though that is controversial (laughs). He has been tweeting again and I have been loving this thoughtfulness. I also love reading inspirational tweets, so I follow Iyanla Vanzant, and of course Oprah.
How do you find the time to do all of these things?
I just think you make certain things a priority. One thing that bothers me is not knowing something. I know that is weird, but as a journalist, I am used to being in the know. I feel like it is my job and duty to know a bit about everything, even the silly things.
You can see Brandon Pope on 'The Jam' weekday mornings from 6-8A! To see more from him you can follow him on Twitter, Facebook, and Instagram!