Chicago Food To Go Restaurants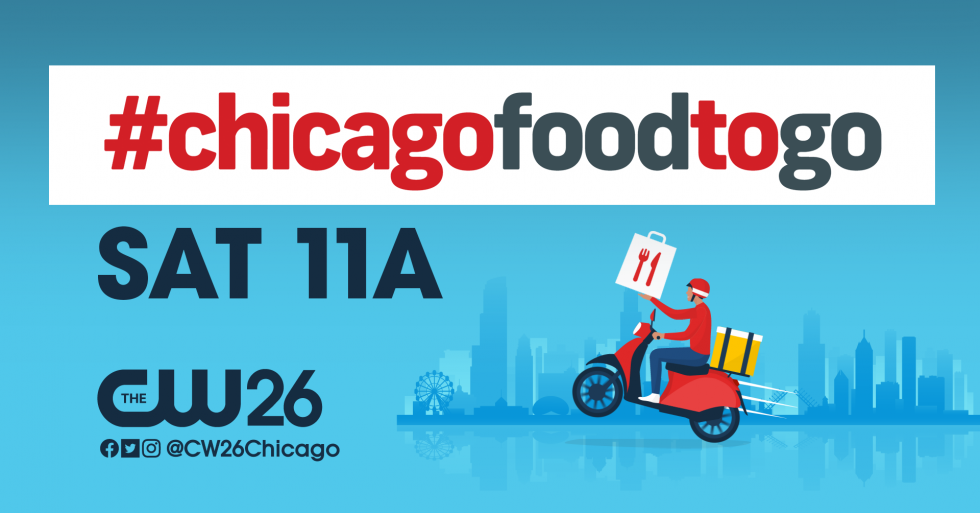 Looking for curbside pick up or delivery? CW26 is serving up local restaurant options all across town. Explore different restaurant options across town by neighborhoods in the city and surrounding suburbs.
Follow us on social media @CW26Chicago and with the hashtag #ChicagoFoodToGo to discover delicious dishes and share your favorite takeout spots all while supporting local Chicago eateries.
Are you a local Chicago restaurant? Get in touch with our team here.
Click any of the links below to check out Chicago Food To Go recommendations in various Chicago neighborhoods.
Chicago Neighborhoods
Chicago Suburbs
Click here to watch previous episodes of Chicago Food To Go and see where you can watch new episodes Sunday night at 9:30P here.
Restaurants featured most recently on Chicago Food To Go:
Bar Takito has been fascinating palettes for over four years! It's vibrant atmosphere elevates your culinary experience to a new level.

S.K.Y. Restaurant offers contemporary American cuisine, redefined by my most inspiring experiences from around the world.
Creed on Lake is a casual resource for fried & smoked chicken, catfish, wraps, classic sides & other comfort foods!
PiniPico Coffee Co. brings the warm spirit of Brazilians to Chicago! Founder Dr. Luciano Dias, is a pediatric orthopedic surgeon who moved to Chicago 45 years ago and now with three generations of family is realizing his dream to bring more of the Brazilian culture he loves to the United States.
Piece Pizzeria and Brewery features New Haven-style pizza and a wide selection of craft beers to fit all tastes. Learn more about them on their website here.
Enjoy delicious Caribbean inspired cuisine paired with fun and innovative cocktails! With over 100 Rhums, Rums, and Rons, 14 Parish's bar is committed to becoming your favorite staycation destination.
CornerStone Cafe is a breakfast and lunch Restaurant in Lincoln Park. Learn more on their restaurant here.
Born in the State of Mexico, Adan Moreno grew up enjoying his family's traditional Mexican cooking. At an early age he developed a passion for cooking food only using the freshest ingredients. Sister Restaurant to Michelin Bib Gourmand rated Los Nopales in Lincoln Square, Más allá del Sol is a step up, emphasizing on Adan's creativity and his take on Mexican dishes.