Coming Up on Game of the Week: The Martin Luther King Jr. Basketball Tournament!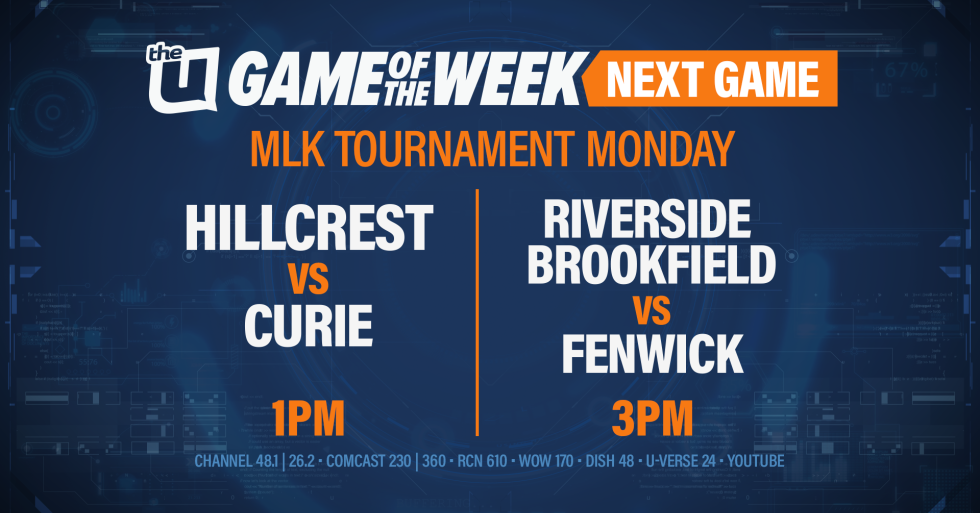 Monday, Game of the Week continues with a double-header in the annual Martin Luther King Jr. Tournament. This year, prepare for two epic high school basketball faceoffs starting with Hillcrest vs. Curie followed by Riverside Brookfield vs. Fenwick LIVE from Fenwick High School on The U.
Hillcrest, currently ranked 10 in Week 2 of Michael O'Brien's Chicago Sun-Times Super 25 Basketball Rankings List, has had a successful season so far with 15 wins and only 2 losses. Still, they will have to bring their 'A' game if they hope to take down the Curie Condors, who are up 12-4 so far in the season and ranked just behind the Hawks at 11 on the same list. Watch these teams go head-to-head, Monday, January 16 at 1P LIVE on The U.

Next up, stay tuned for an all-out battle as the Riverside Brookfield Bulldogs go up against the Fenwick Friars at 3P on The U, your home for local Illinois high school sports.

The U can be seen on Channel 48.1 and WCIU, Channel 26.2, XFINITY 230|360, Astound TV 35, Dish 48, Spectrum Charter 191 and U-Verse and Youtube.

Sponsored by Southern Illinois University.