The Chicago Sky takes on the Minnesota Lynx Saturday Night on The U!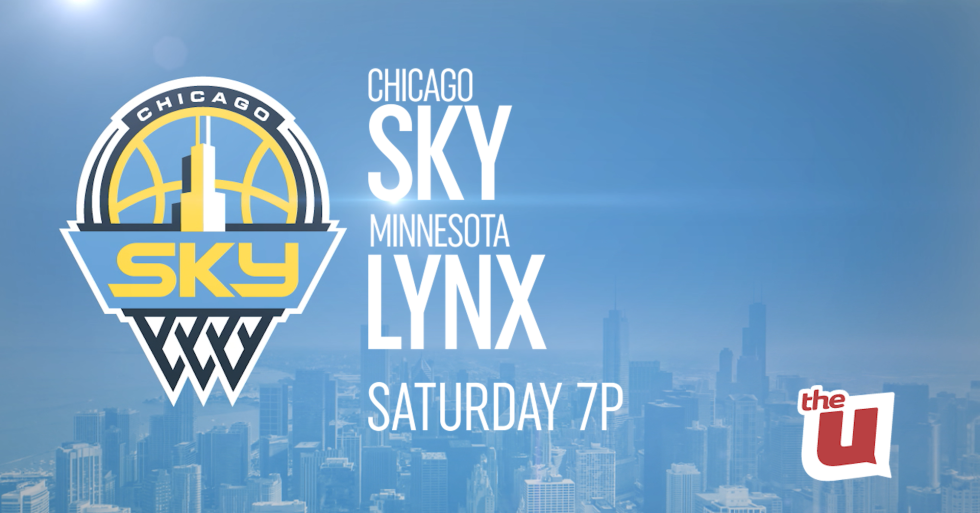 This weekend, witness the pride of Chicago and WNBA champions, the Chicago Sky dominate the court in one of their first games of the 2022 season. Watch Candace Parker and the rest of the powerful women of the Chicago Sky take on the Minnesota Lynx, Saturday at 7P on The U. 
So far in their 2022 seasons, both the Chicago Sky and the Minnesota Lynx are off to rocky starts. The Minnesota Lynx have played three games this season resulting in three straight losses against Seattle, Washington, and Indiana. The Chicago Sky played their first game of the season Friday, May 6 at home against Los Angeles. After a well-fought battle, they came up short, losing with a score of 98-91. Both former WNBA champions will be looking to change their luck in Saturday's game. 
Cheer on women's sports in Chicago and watch the Sky battle it out for the win Saturday at 7P on The U. 
The U can be seen on Channel 48.1 and WCIU, Channel 26.2, XFINITY 230|360, RCN 610, WOW 170, Dish 48, Spectrum Charter 191 and U-Verse.
Sources:
2022 Minnesota Lynx Schedule | ESPN
2022 Chicago Sky Schedule | ESPN