This Week in Chicago: Latin Beats and Taco Eats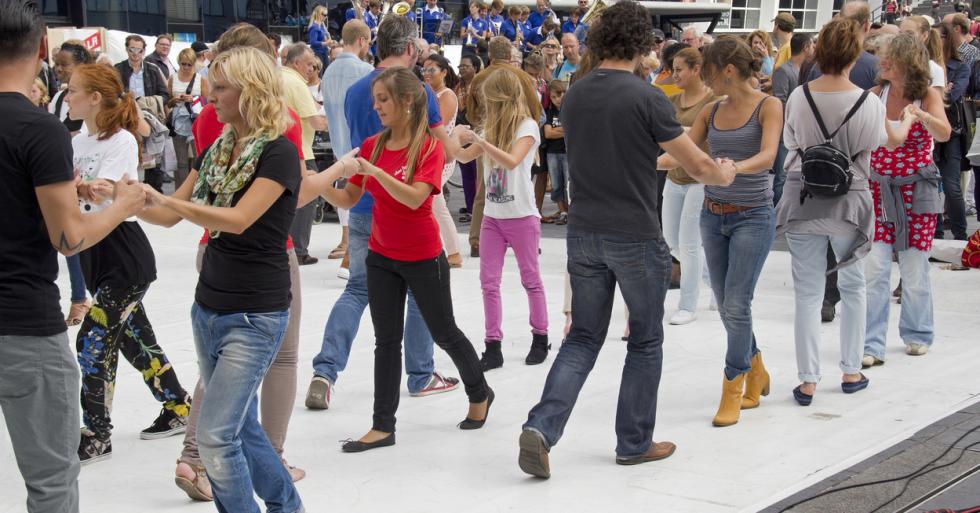 Summer in Chicago means "taste" season. If you missed out on the Taste of Chicago this year, here is another event designed to expand your palate. Starting on Friday, July 21, and continuing through the weekend, the Taste of River North will be held at Ward Park. Restaurants such as Da Lobster, Ruth Chris, El Hefe and more will be in attendance. You can even join a morning workout hosted by the East Bank Club to burn off all the extra calories.
What's better than summer bike-riding in Chicago? This Sunday there will be a celebration fit for avid bikers and non-bikers. The Promontory in Hyde Park will be celebrating bikes, music, community and their third year anniversary. From 12–5PM, guest can enjoy live music, yoga, bike tune-ups and more.
Music fans across Chicagoland can head out to the Forest Park Music Festival this weekend. The festival will feature two live stages with performances from several local up-and-coming artists. There will also be two beer gardens and food from the top vendors in the neighborhood. On Saturday, there will be plenty of family activities including carnival games and pony rides. This event has something for everybody.
Grab your dancing shoes and head over to Hamilton Park for the Chicago Park District Summer Dance Series. You can learn to Salsa, Mambo or Cha-Cha with free dance lessons and live music. No partner necessary just the willingness to move those feet. This series will continue throughout the summer at various parks in the city.
Pubs, taprooms, and local grocery stores will have their beer selections available for tasting at Chicago Craft Beer Fest. The event will be held Saturday and Sunday in Lincoln Park from 12–10PM. There will be over 70 specialty beers crafted by local, regional and national breweries.
North Shore Taco Fest and Highwood Days
This year's Highwood Days festival will not only host carnival traditions such as funnel cakes, carnival, rides and local vendors. A few of the regions best taco restaurants and caters will have their tacos available for your tasting. If you are looking for something to pair with your tacos, there will also be a beer and margarita garden.