Next Week On The Tamron Hall Show
July 31, 2020 10:14AM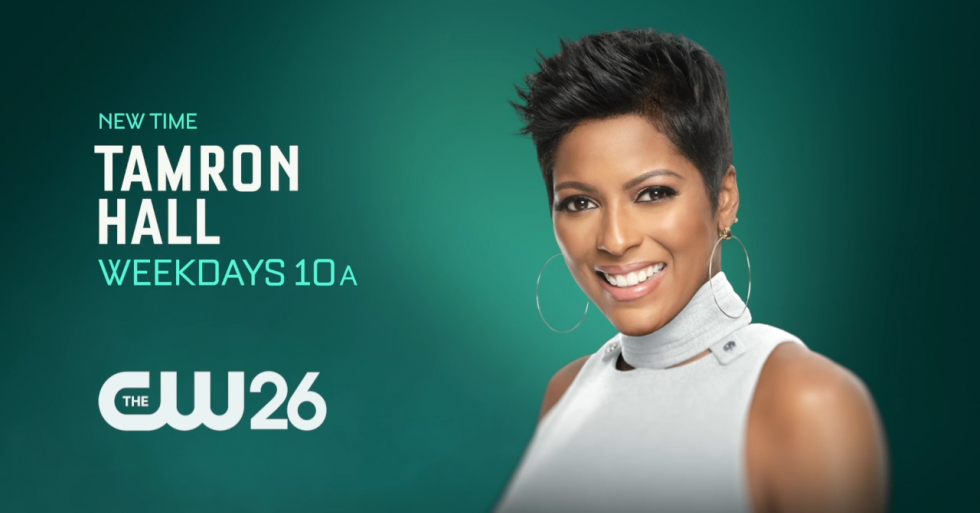 Here is what to look forward to on next week's episodes of the Tamron Hall Show...
Monday, August 3rd
Start your week off with some incredible stories of survival, including a Broadway set designer who spent five weeks in a coma with COVID-19 until an experimental treatment saved his life. Hear the story of a young star of Netflix's Raising Dion refusing to let brittle bone disease break her spirit.
Tuesday, August 4th 
(Orginal broadcast: 4/27)
In case you missed it before! Hunger in America: Tamron explores the reality of poverty and hunger during the COVID-19 pandemic. Tamron talks to Reverend Dr. William J. Barber, II, one of the most passionate voices in the fight for food, financial assistance, and essential service during the pandemic.
Wednesday, August 5th 
(Original broadcast: 5/4)
Actress Lecy Goranson on the season finale of The Conners and actor/comedian Cedric Yarbrough on the return of Reno 911! Tamron speaks on the challenges of having children via surrogacy, adoption, and fertility treatments during the pandemic.
Thursday, August 6th 
(Original broadcast: 5/5)
COVID-19 Around the World: how people from other countries are getting through this global pandemic and how their experiences can help us at home. Plus, an update from a family Tamron spoke within March who live in Wuhan, China
Friday, August 7th 
(Original broadcast: 4/24)
End the week by joining Tamron as she celebrates Moses' first birthday! Plus, actor Dennis Quaid on his new podcast The Dennissance. Celebrity pastry chef & chocolatier Jacques Torres on season four of Nailed It!
You can watch the Tamron Hall Show weekdays at 10A on CW26 and weeknights at 8P on The U!