Celebrate Women's History Month With CW26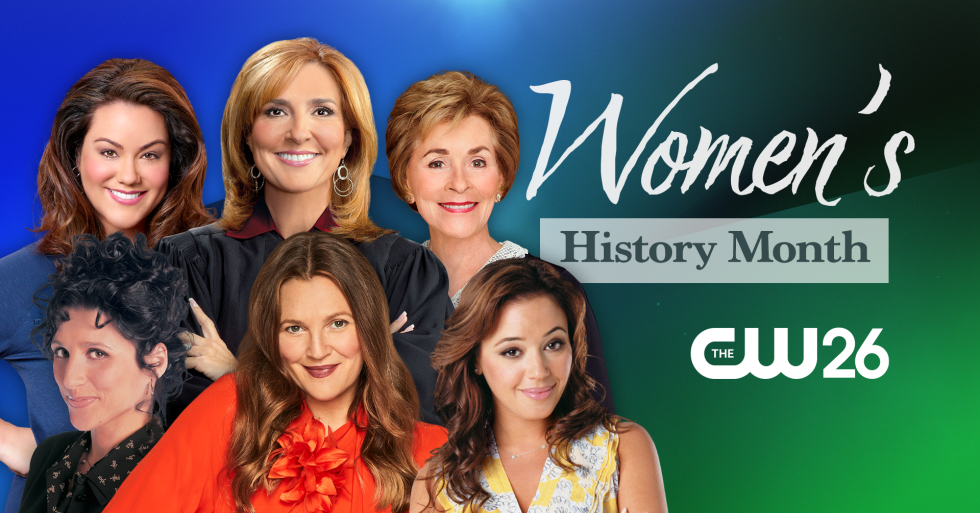 March is all about female empowerment in the annual celebration of Women's History Month! Celebrate all the wonderful women of CW26 and tune in to our shows featuring all of our leading ladies from funny comedies all the way to no-nonsense court judges.
Check them out and tune in all month long on CW26!
Relative Justice - Weekdays at 7A & 7:30A
The People's Court - Weekdays at 9A & 1P
Judge Judy - Weekdays at 4P & 5P
The King of Queens - Weeknights at 9P & 9:30P
Seinfeld - Weeknights at 10P & 10:30P
American Housewife - Weeknights at 11P & 11:30P
Drew Barrymore - Weeknights at 12A & 12:30A
WOW - Saturdays at 6P & 9P