Connecting with Carly: Get to know the newest member of The Jam Fam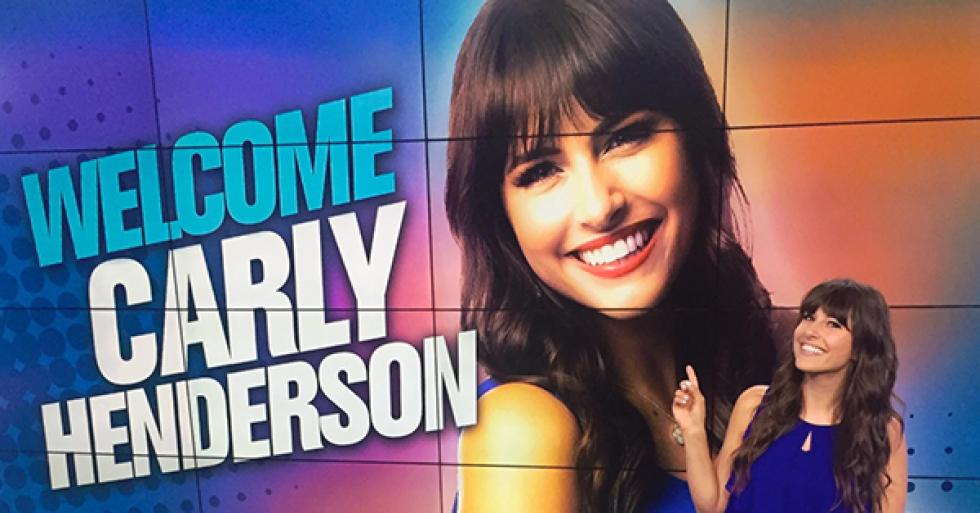 Carly Henderson made her debut on 'The Jam' this week with a big splash! We chatted with her in a speed round interview to get to know her better. She tells us about her world travels (since she has been to more than 20 countries), her secret talent, and even dishes on her co-hosts a little bit. Read all about her below!
What is your favorite place in the world?
Anywhere with my dog!
But if we're talking locations, I would tell anyone that they should go to Bali, Indonesia if they have not been yet. There is something really magical about it. There are jungles, beaches, and really good food. It is super affordable once you are there. I learned to ride a scooter on the left side of the road through the jungle (laughs).
You are on a show called "The Jam," what are you jamming to? What is your favorite music genre?
If we're getting specific, I LOVE female-fronted synth-pop… I like female singers --90% of the time I am listening to girls.
If you can have dinner with one music artist, living or dead, who would you pick?
Justin Timberlake because as a teenager my love for him was so strong. He is the one person that I would love to meet in-person. I hope it happens one day.
What is your secret talent?
I make really great smoothies (laughs)! I make elaborate smoothies bowls, with fresh fruit, coconut sprinkled on top, and drizzled with honey… It is totally Instagram-worthy!
Favorite book of all time?
Me Talk Pretty One Day by David Sedaris! I read everything he writes.
Favorite Netflix show to binge watch?
Nailed It or Queer Eye, I love them both. I really binged on Nailed It. I love that they keep all of the awkward moments that most shows cut out. They totally embrace it.
We know you love to get active. What is your favorite workout?
I like to go to dance workout classes and pretend that I am in a music video (smile).
What is your favorite guilty pleasure?
I love French fries. There are so good, it is definitely my guilty pleasure. Other than that, I love everything with avocado.
What is your favorite thing about Chicago thus far?
It is biking up and down Lake Shore Drive. It is so pretty. It is so big, but I love the waves and little beaches.
What is a word or phrase you would use to describe your co-host?
Jordan – The gift of gab...Very few people have this. He is so talented at rifting on everything.
Felicia – I know the word…Beyoncé!
To get to know more about Carly, watch her explore Chicago in the video below! Catch her on 'The Jam,' weekdays from 6-8A on The U!