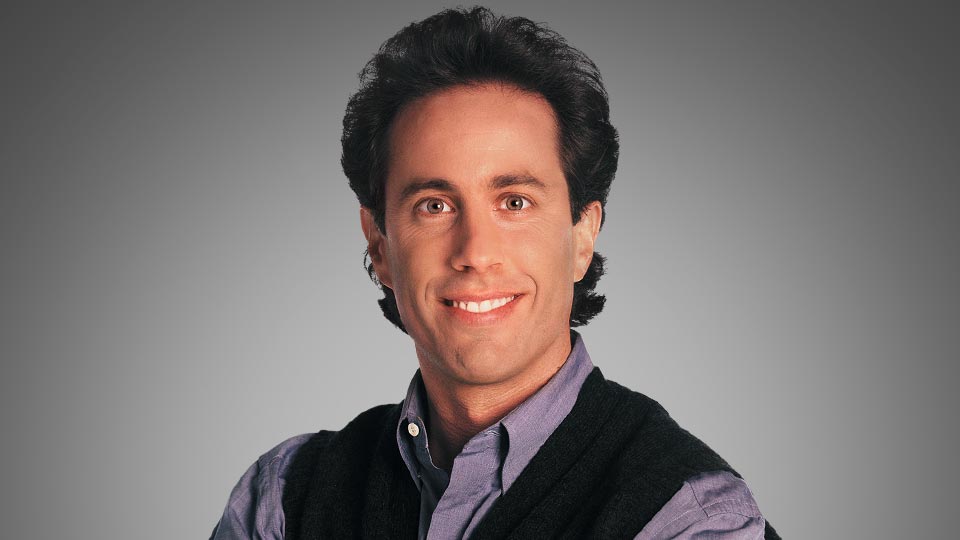 Seinfeld
Weeknights and Sundays at 10P & 10:30P
A show about nothing? Now, that's really something! Tune in to TV's top comedy of all time, or it's no soup for you!
Next Episode
The Boyfriend, Part 1
Jerry meets Keith Hernandez and wants to make a good impression. Meanwhile, George is out of time on his unemployment and he works harder than ever on his scheme to get a 13 week extension. He tells the unemployment office he was really close on Vandelay Industries, a company that makes latex products and whose main office is Jerry's apartment. Kramer and Newman hate Hernandez back to a time when they were allegedly spit on by him; however, Jerry supports the "second-spitter theory." Keith asks
Videos
The Seinfeld Food Truck is Heading Your Way!
Stop by The Seinfeld Food Truck Friday, April 29 from 11A-5P and Saturday April 30 from 12P-6P at Jane Byrne Plaza, 180 E. Pearson, Chicago as well as on Sunday, May 1 from 11A-5P at Oakbrook Center right out right outside of Macy's.
Supplies are limited, so the earlier you come the better!