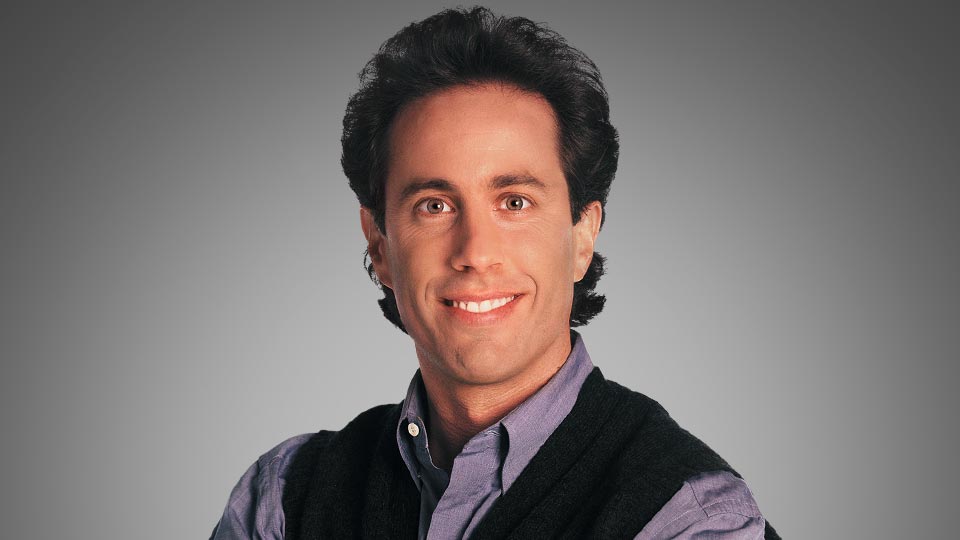 Seinfeld
Sunday - Friday 10P | 10:30P
A show about nothing? Now, that's really something! Tune in to TV's top comedy of all time, or it's no soup for you!
Next Episode
The Fusilli Jerry
Estelle is getting an eye job. Kramer gets his new license plates from the DMV, but the plates say "ASSMAN." Jerry is disturbed when he finds out his mechanic used his "move" on Elaine while making love to her. Kramer makes a statue of Jerry out of fusilli pasta and he makes the most of his new license plates. Jerry confronts his mechanic and later requires his services. Frank becomes the unwitting victim of one of those "freak" accidents proctologists are always telling stories about.
Videos
The Seinfeld Food Truck is Heading Your Way!
Stop by The Seinfeld Food Truck Friday, April 29 from 11A-5P and Saturday April 30 from 12P-6P at Jane Byrne Plaza, 180 E. Pearson, Chicago as well as on Sunday, May 1 from 11A-5P at Oakbrook Center right out right outside of Macy's.
Supplies are limited, so the earlier you come the better!