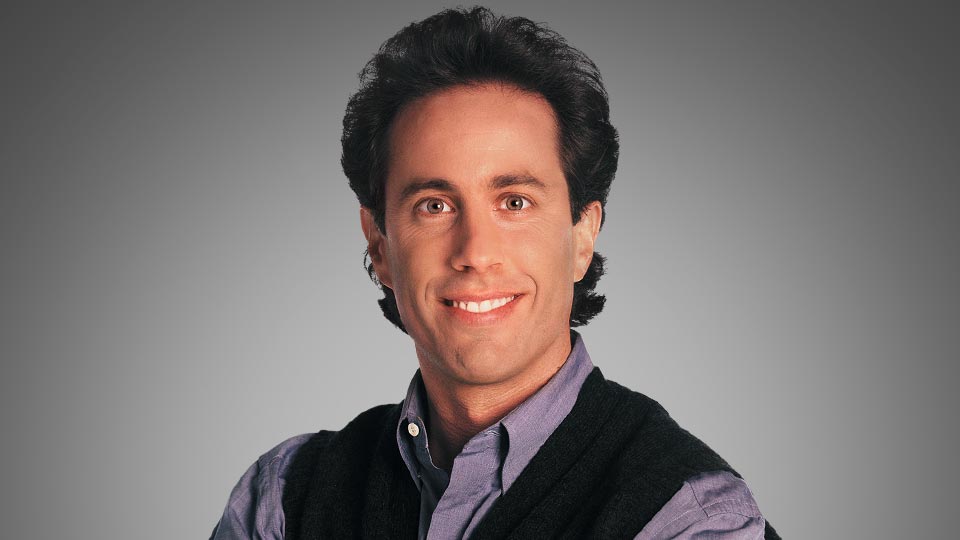 Seinfeld
Sunday - Friday 10P | 10:30P
A show about nothing? Now, that's really something! Tune in to TV's top comedy of all time, or it's no soup for you!
Next Episode
The Shoes
Jerry and George struggle to keep their idea for a TV series alive, one of their problems is they don't know how to do the Elaine character. Jerry meets an old girlfriend he never could kiss, later Kramer gets the opportunity. The ex-girlfriend talks about Elaine's shoes, mainly because she wants them. George is caught staring at the cleavage of the daughter of the NBC executive who is approving their script. Elaine's cleavage provides a means to turn the tables on him.
Videos
The Seinfeld Food Truck is Heading Your Way!
Stop by The Seinfeld Food Truck Friday, April 29 from 11A-5P and Saturday April 30 from 12P-6P at Jane Byrne Plaza, 180 E. Pearson, Chicago as well as on Sunday, May 1 from 11A-5P at Oakbrook Center right out right outside of Macy's.
Supplies are limited, so the earlier you come the better!