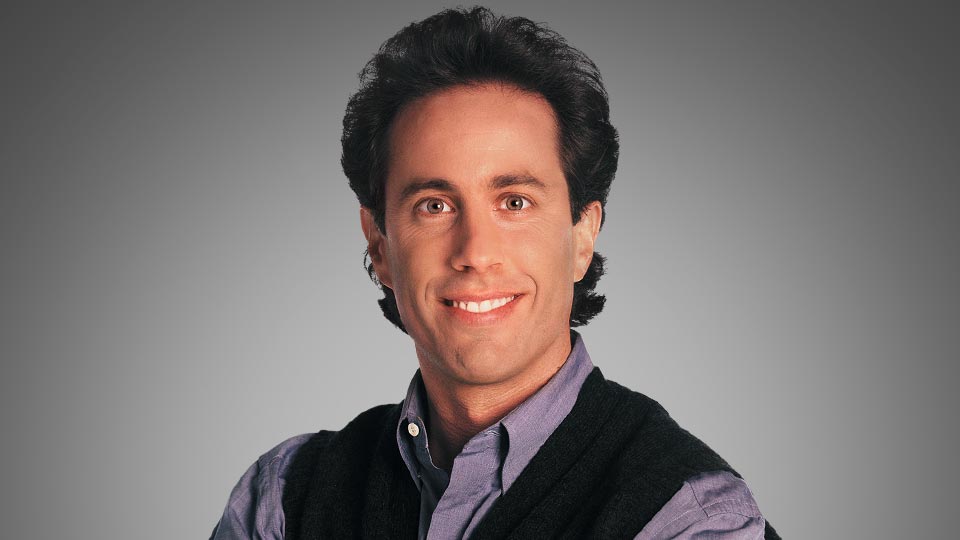 Seinfeld
Sunday - Friday 10P | 10:30P
A show about nothing? Now, that's really something! Tune in to TV's top comedy of all time, or it's no soup for you!
Next Episode
The Pony Remark
Jerry's parents come to town for a 50th anniversary party. Jerry bets Kramer that he won't complete his plans to renovate his apartment with levels in a month. Jerry takes Elaine to the dinner and he makes an observation about children who have ponies, this remark offends the guest of honor. When she dies soon afterwards, Jerry wonders if he should go to the funeral or go to his championship softball game. Elaine wonders about the fate of the apartment, when she hears the widower is moving to Ar
Videos
The Seinfeld Food Truck is Heading Your Way!
Stop by The Seinfeld Food Truck Friday, April 29 from 11A-5P and Saturday April 30 from 12P-6P at Jane Byrne Plaza, 180 E. Pearson, Chicago as well as on Sunday, May 1 from 11A-5P at Oakbrook Center right out right outside of Macy's.
Supplies are limited, so the earlier you come the better!