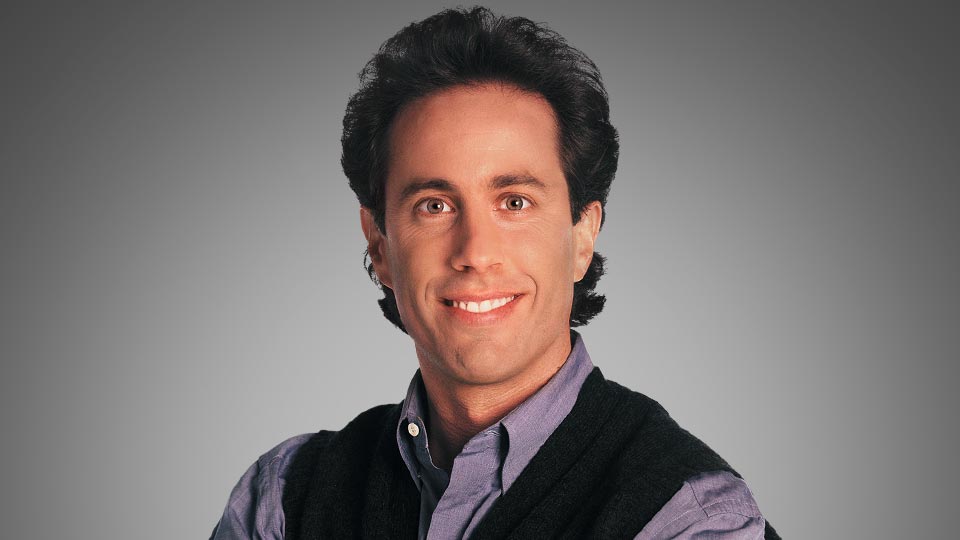 Seinfeld
Sunday - Friday 10P | 10:30P
A show about nothing? Now, that's really something! Tune in to TV's top comedy of all time, or it's no soup for you!
Next Episode
The Wait Out
After George makes an off-hand remark to a married couple with a rocky relationship, Jerry and Elaine wait in anticipation of their inevitable separation. Elaine sports a new hairstyle, starts driving again and almost makes Jerry car sick. Kramer starts wearing jeans again. The jeans are much too tight, so tight in fact, that he can't get them off when he really needs to. Elaine and Jerry make plans to move in on the separated couple, which they do. George feels guilty about breaking up the marr
Videos
The Seinfeld Food Truck is Heading Your Way!
Stop by The Seinfeld Food Truck Friday, April 29 from 11A-5P and Saturday April 30 from 12P-6P at Jane Byrne Plaza, 180 E. Pearson, Chicago as well as on Sunday, May 1 from 11A-5P at Oakbrook Center right out right outside of Macy's.
Supplies are limited, so the earlier you come the better!