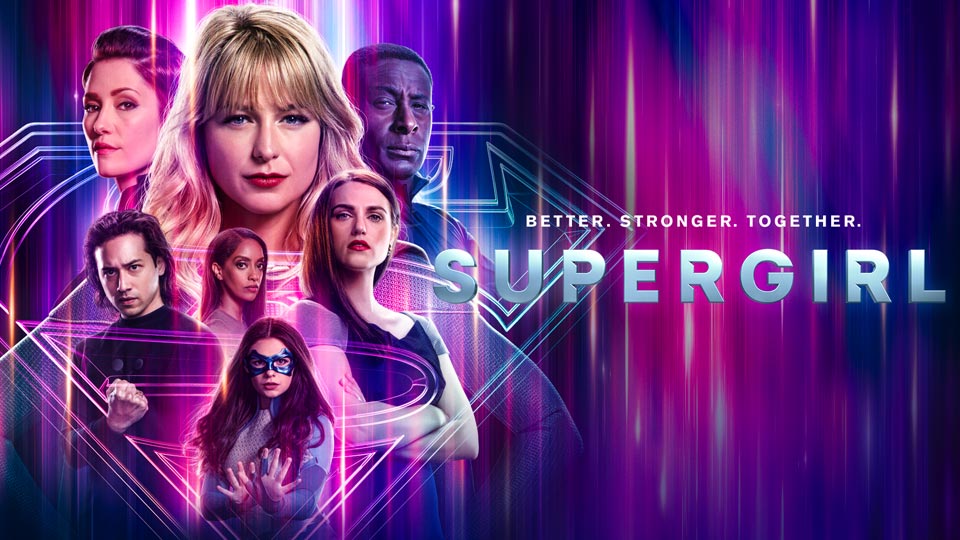 Supergirl
Tuesdays at 8P
Twelve-year-old Kara escaped the doomed planet Krypton and was sent to Earth where she was raised by a foster family. Kara grew up learning to conceal the phenomenal powers she shares with her famous cousin, Superman, in order to keep her identity a secret. Now Kara struggles to navigate her relationships with her burgeoning life as a reporter and her work for the Department of Extra-Normal Operations as Supergirl.


In this sixth and final season, Supergirl will immediately be thrust into the greatest
challenge of her life -- forced to confront her own mortality, and the prospect of losing all
hope. As her friends rally to help her in this difficult fight, a new villain will arrive in
National City and test her resolve. While trying to save National City, Supergirl and her
friends will confront issues of social justice -- including prejudice, racism, intolerance --
societal ills that Supergirl's alter-ego, Kara Danvers, will take on as a journalist. As threats
mount on all sides, and new villains partner with old villains, the Superfriends find
themselves in a race to amass power in their attempts to keep everyone safe. Ultimately,
the Superfriends will have to examine their own use of power, and confront their own
blindspots. Supergirl will learn that her real power comes from within, and that her greatest
gift is inspiring others to access the same power within themselves. Our Superfriends will
learn that the best way for heroes to help the world is by empowering each individual. Only
then, will they be Stronger Together.
Videos
Supergirl Star Azie Tesfai Answers Fan Questions
Supergirl star Azie Tesfai joined The Jam's Brandon Pope on a Facebook live to answer fan questions about her character, the season finale of Supergirl and more!