Help your Neighbors in Need and Donate your Gently-Used Professional Clothing!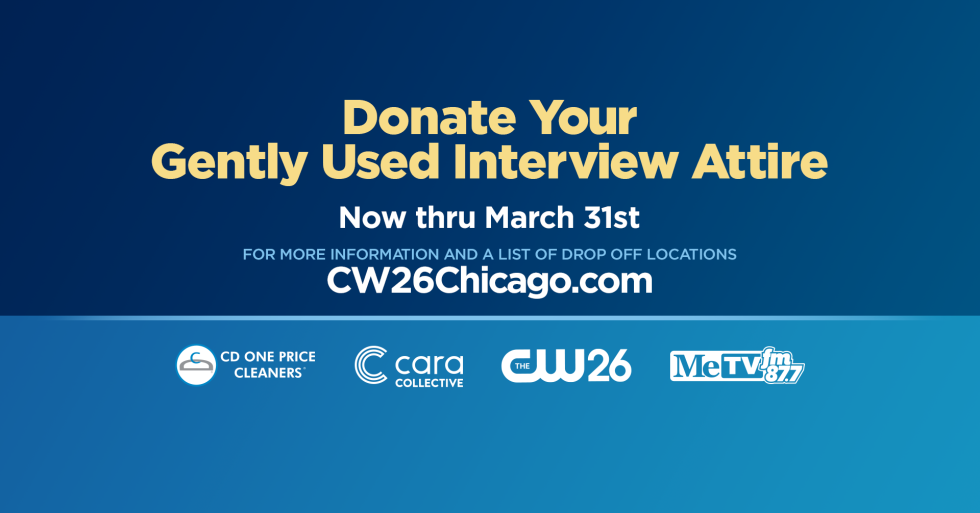 CW26 and MeTV-FM are partnering with CD One Price Cleaners and Cara Collective for a clothing drive. From March 20 - March 31 donate your gently-used professional clothing to any CD One Price Cleaners to help fellow Chicagoans seeking employment.
Cara Collective is a nonprofit that provides free job training and access to quality employment for job seekers in Chicago and beyond. CD One Price Cleaners will clean and press your clothing donations and deliver directly to Cara Collective which in turn, will provide them to Chicagoans looking to enter the workforce.
Acceptable clothing donations include: Blouses, Dresses, Suits, Dress Pants, Jackets, Blazers
Make a difference in the lives of your neighbors and donate today! Click HERE to find a CD One Price Cleaners near you.